One cannot have a discussion about automobile companies and not bring up the Japanese giant Subaru. From the race tracks to formidable muddy off roads, Subaru has mastered the craft in almost every terrain.
1] 2019 Subaru Forester
The 2019 Subaru Forester combines a more powerful engine with the standard AWD system and arrives in five trim levels – 2019 Subaru Forester 2019, Subaru Forester Premium, 2019 Subaru Forester Sport, 2019 Subaru Forester Limited, and the 2019 Subaru Forester Touring. The Forester comes with a 182 HP, 2.5 litre F-4 engine with CVT transmission. This compact SUV is equipped with standard EyeSight driver assist suite, comprising of safety features like pre-collision throttle management, automatic reverse brake, lane assist, lead vehicle take off alert and a lot more, to ensure that your luxurious drive is as safe as possible. The touchscreen heavy infotainment system comes loaded with features like Apple CarPlay, Android Auto, Pandora integration, SiriusXM satellite radio, and two USB ports. This SUV also has larger cargo space than its predecessors, with a whopping 76.1 cu.ft of space. All in all, the 2019 Subaru Forester the perfect blend of luxury and utility, making it the spearhead of this list.
2]. Subaru BRZ
While the Subaru BRZ may not be able to zoom past the quintessential high performance sports car, this beauty has a lot more to offer to the driver and the driving experience than its compatriots. The BRZ comes equipped with a 2.0 litre flat-four-cylinder engine, coupled up with either the standard six-speed manual transmission system, or the six-speed automatic transmission system. The 200 HP engine revs up the car to 60mph in 6.2 seconds. The infotainment system consists of a 6.2 inch touchscreen display (7.0 inch in the /imited mode) with Apple CarPlay and Android Auto features. This car also comes equipped with four zone climate control, heated front seats, push button start and a lot more features to make your drive as comfortable and hassle-free as possible. Subaru's BRZ offers a mileage of 24 mpg on city roads and 32 mpg on the highway.
Price : $29,745 (Limited)
$32,395 (TS)
3] 2020 Subaru Ascent
The biggest Subaru SUV, the Subaru Ascent is a perfect mixture of heavy-duty operation and luxurious driving. The Ascent comes equipped with a four-cylinder engine with standard CVT transmission. The powerful engine can tow up to 5000 pounds which makes the car a bit noisy, but immensely convenient. The Ascent can hold up to 8 people and is perfect for family road trips with a loaded infotainment system consisting of Apple CarPlay, Android Auto and a mobile hotspot to make cater to every passenger's need. With a five-star rating from NHTSA, the Ascent has earned a Top Safety + from the IIHS. Highly efficient and spacious, this SUV is perfect for large families or travelling with cargo.
Price : $33,005 ( Ascent)
$33,405 (Premium)
$40,355 (Limited)
$46,055 (Touring)
4] 2019 Subaru WRX
Probably one of the most economical sport compacts on the market, the Subaru WRX strives to not compromise on performance to accommodate affordability. The 2.0 flat four engine revs up the car to 60 mph in 5.5 seconds and comes equipped with CVT transmission system (only on Premium and Limited models). Interior luxury not being one of its strong points, the Subaru WRX comes with a bleak design, but is still equipped with upright and supportive seats as well as low windowsills to minimise blind spots. The infotainment system comprises of a touchscreen display equipped with Apple CarPlay, Android Auto and the Limited model boasts of a built in navigation system. Named a Top Safety Pick by the IIHS, this car comes with EyeSight driver assistance technology with features like blind-spot monitoring, emergency braking, lane keep assist and many more. While this car has many positives, fuel efficiency is not one, as it burns through petrol exceedingly fast.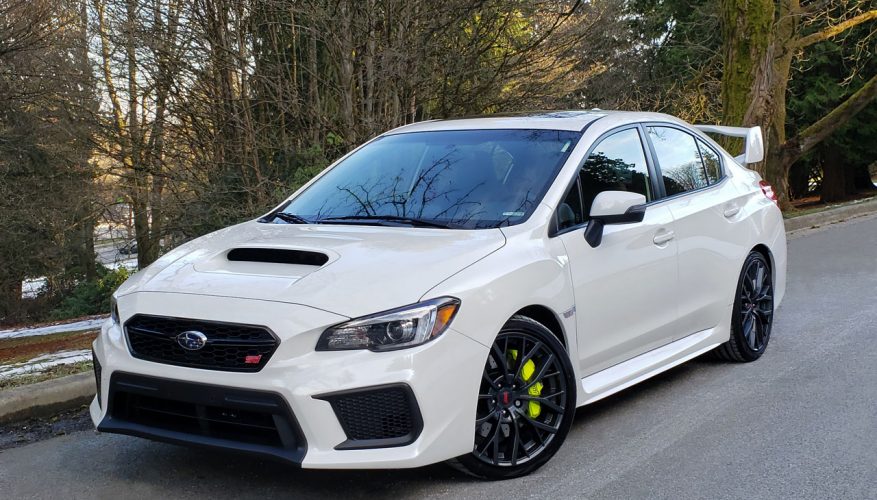 Price : $28,080 (Standard)
$30,380 (Premium)
$32,680 (Limited)
5] 2019 Subaru Outback
A station wagon in reality, the 2019 Subaru Outback has been marketed as an SUV. The Outback combines heavy cargo towing ability with all weather driving capabilities to make it extra appealing to buyers. Subaru offers two engine options, namely the 175 HP, 2.5 litre, four-cylinder the 256 HP, 3.6 litre, six-cylinder as featured in the high end models. The car can rev up to 60mph in 7.1 seconds. The Outback proves initial reports right with its abundant cargo storage space. What the car lacks in acceleration and speed, it makes up for with its utility and fuel efficiency of 28 mpg. The infotainment system in the 2.5i version comes with a standard 6.5 inch touchscreen while the higher models come equipped with a 8.0 inch touchscreen. The usual features of Apple CarPlay and Android Auto are also present. However, the Outback does not have onboard WiFi hotspot. Stellar safety ratings from both NHTSA and IIHS ensure that your drive will be as safe as it is fun.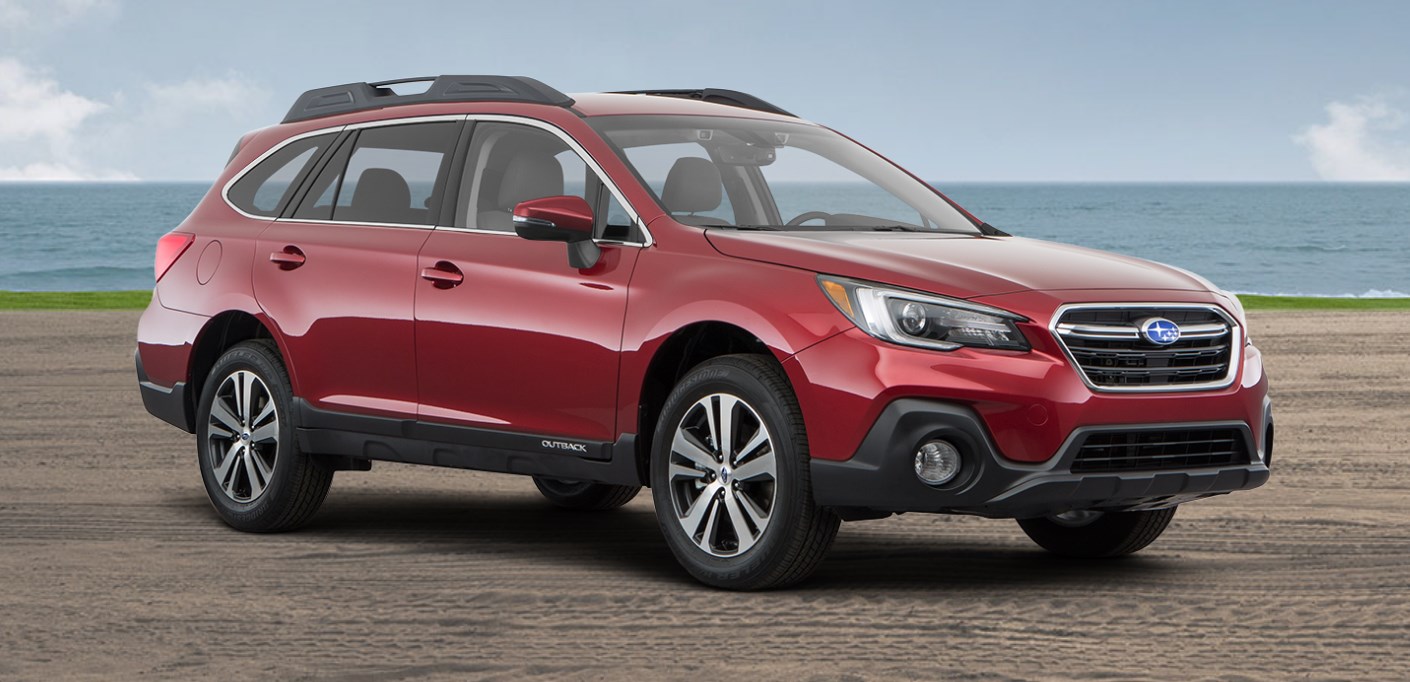 Price : $27,320 (2.5i)
$29,420 (2.5i Premium)
$33,820 (2.5i Limited)
$35,970 (3.6R Limited)
$37,770 (2.5i Touring)
$39,970 (3.6R Touring)
Conclusion –
Subaru is renowned for building cars which cater to your every need. From affordable sports cars to heavy duty SUV's, this list has it all. With Subaru's signature All Wheel Drive and CVT transmission system, these cars provide performance outmatching their price tags.